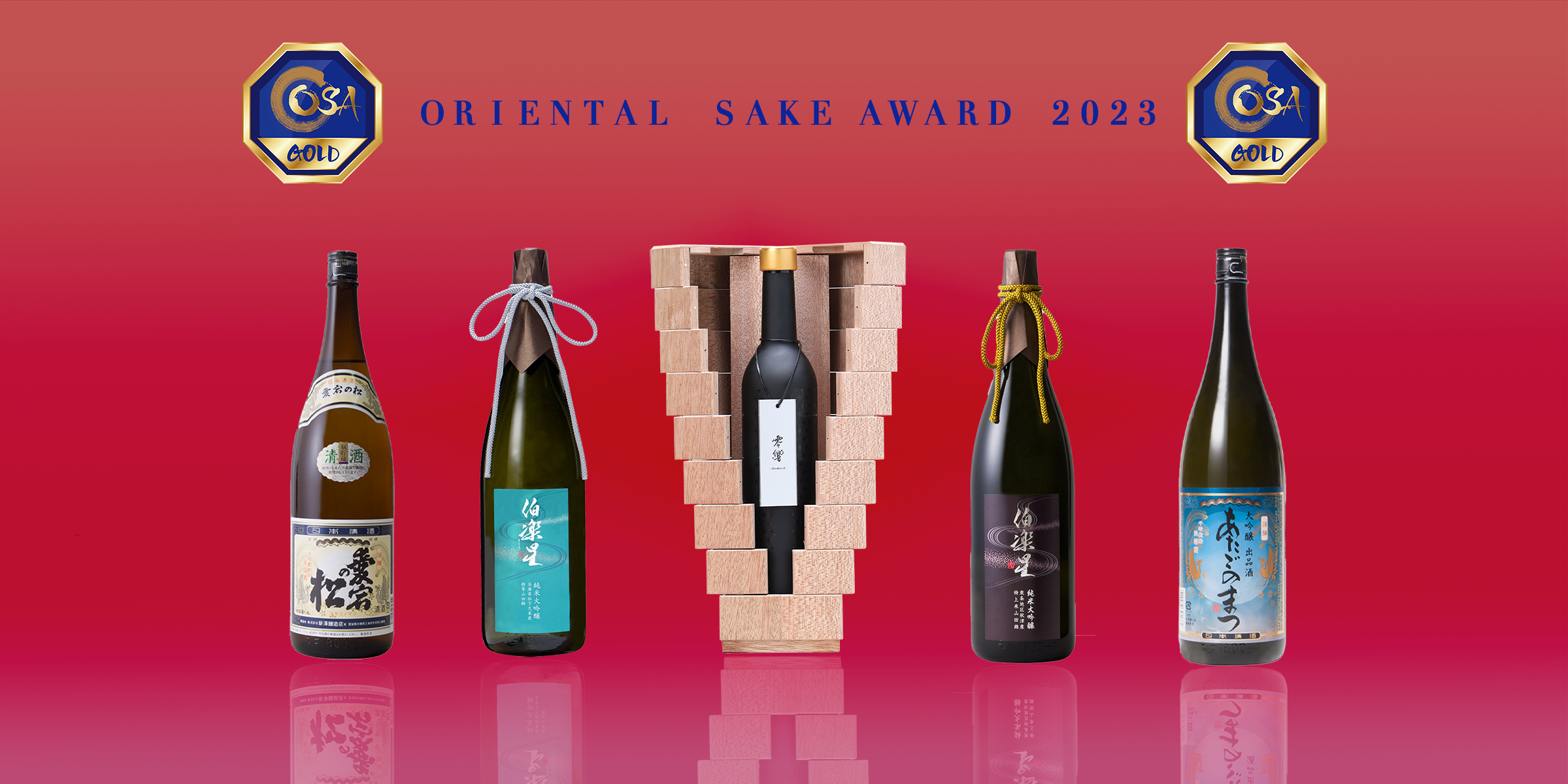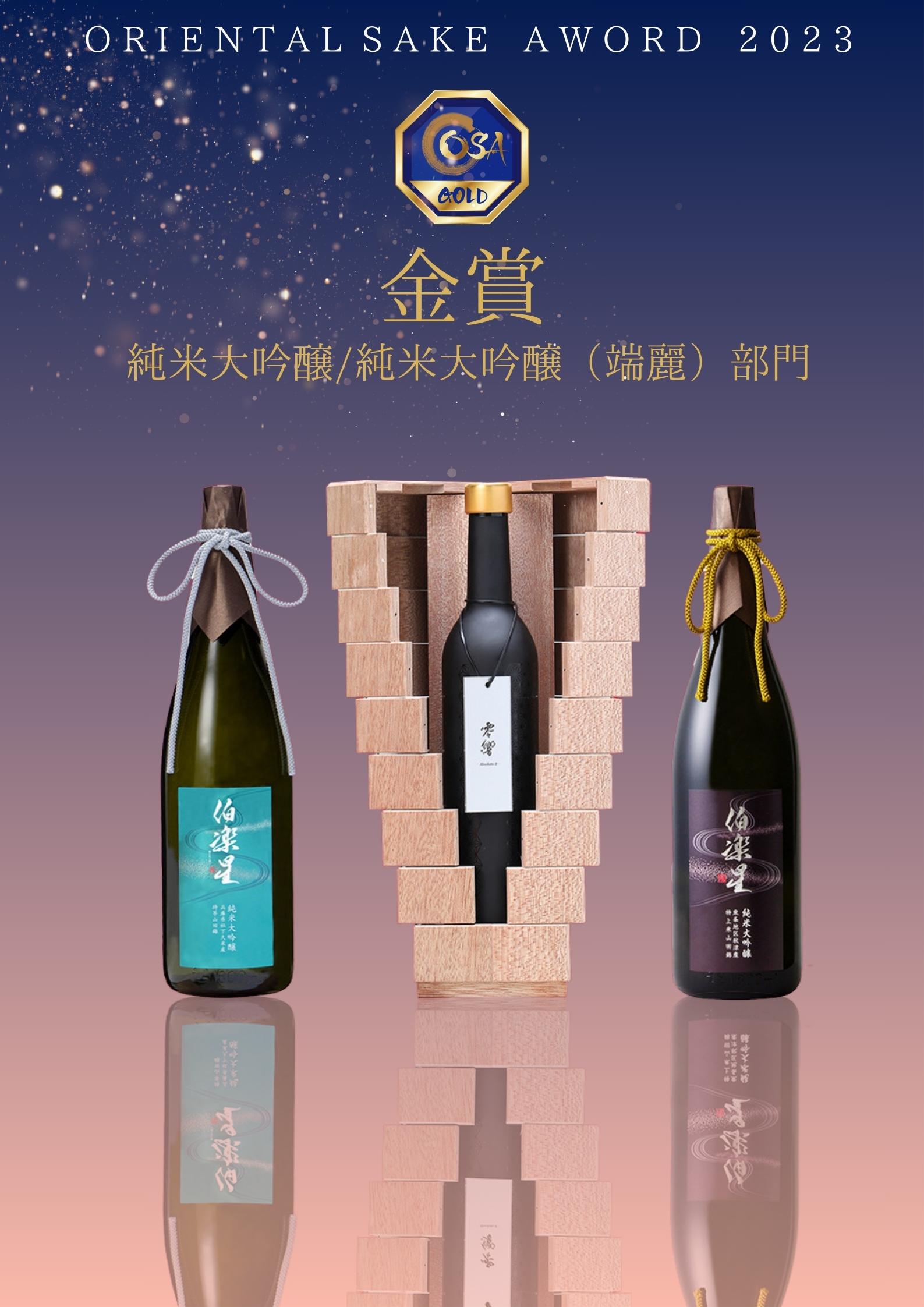 Our sakes won prizes at the Oriental Sake Awards 2023, one of the largest sake competitions in Asia, held in Hong Kong.
We are very happy to receive such good news so soon after the recent announcement of our prizes at the 2023 U.S. National Sake Appraisal.
We are working to continuously refine our brewing technique with the goal of creating the ultimate food sake.
Award-winning Sake
-Junmai Daiginjo/Junmai Ginjo (Light) Category-
◆Gold Prize
Reikyo -Absolute 0- 2022
Hakurakusei Junmai Daiginjo Tojo Akitsu Yamadanishiki
Hakurakusei Junmai Daiginjo Yashiro Shimokume Yamadanishiki
◆Silver Prize
Hakurakusei Junmai Ginjo
Atago no Matsu Junmai Ginjo Sasara
◆Bronze Prize
Hakurakusei Junmai Daiginjo
-Daiginjo/Ginjo (Light) Category-
◆Gold Prize
Atago no Matsu Daiginjo Shuppinshu
-Honjozo Category-
◆Gold Prize
Atago no Matsu Honjozo
◆Silver Prize
Atago no Matsu Senretsu Karakuchi
-Junmai (Light) Category-
◆Bronze Prize
Hakurakusei Tokubetsu Junmai Hiyaoroshi
Atago no Matsu Tokubetsu Junmai
-Namazake Category-
◆Silver Prize
Atago no Matsu Harukoi Junmai Ginjo
Oriental Sake Awards 2023
Official Website: https://www.orientalsakeawards.com/en/
Results: https://www.orientalsakeawards.com/oriental-sake-awards-2023/