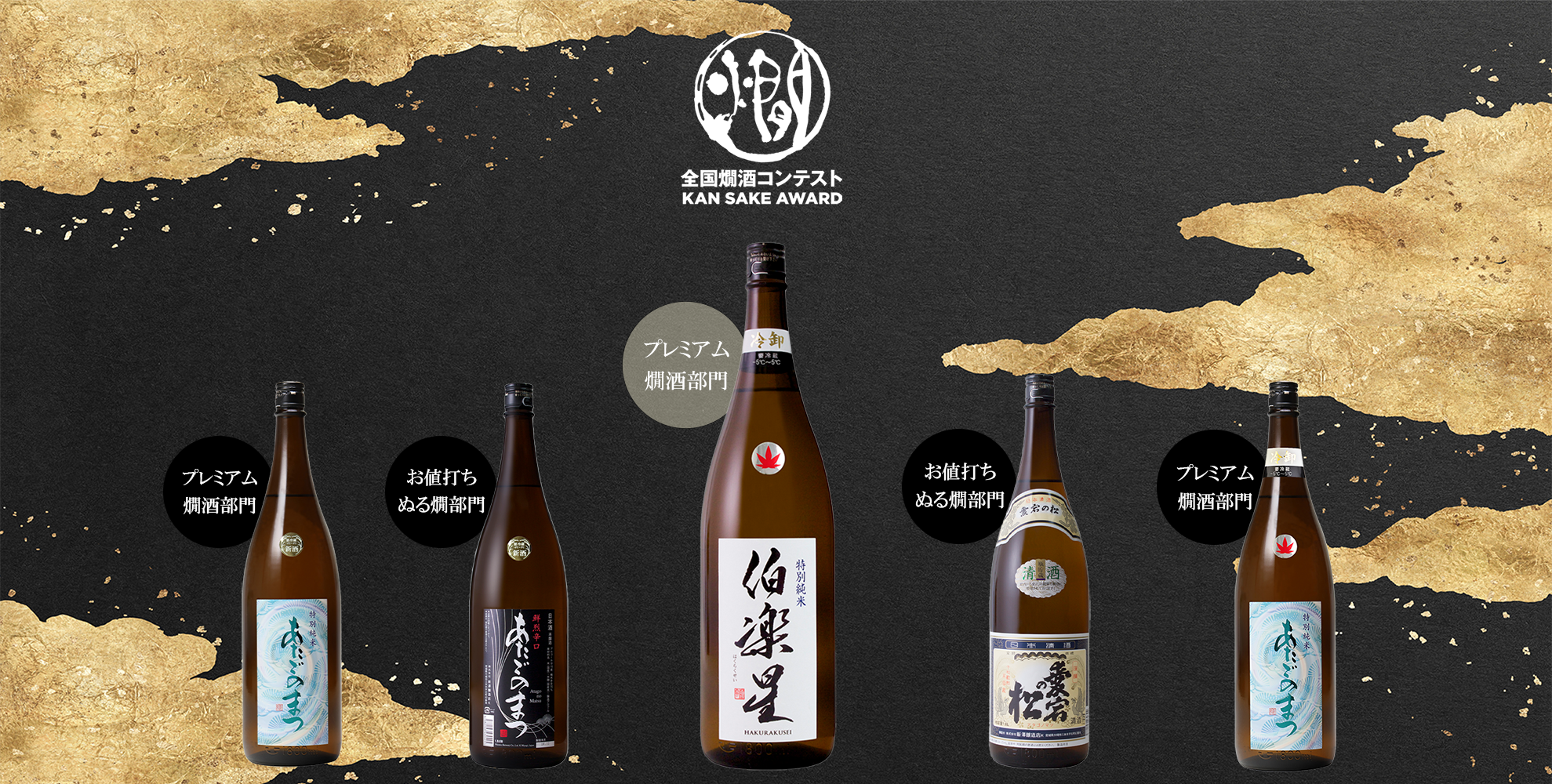 We would like to express our sincere gratitude for your continued patronage.
Our product won the 15th "KAN SAKE Award2023".
This award aims to promote the unique appeal of warming sake by having one of the best Kan Sake across Japan at this award.
(The term Kan sake refers to warmed sake.)
We hope that this gives an opportunity to you all enjoy sake at various temperatures.
― Award-winning sake ―
◆ Best Gold Award
Hakurakusei Tokubetsu Junmai Cold Wholesale (Premium Warm Sake Category)
 
◆Gold Award
Atago no Matsu Tokubetsu Junmai (Premium Warm Sake Category)
Atago no Matsu Tokubetsu Junmai Cold Wholesale (Premium Warm Sake Category)
Atago-no-Matsu Vividly Dry (Value for Money Warmed Sake)
 Atago-no-Matsu Prefectural Honjozo (value-for-money warmed sake category)
Super Special Junmai Daiginjo Zankyo-Super7-2018 (Special Warm Sake Category)
[National Hot Sake Contest 2023 Official Website]
Award results: http://www.kansake.jp/#aConcept