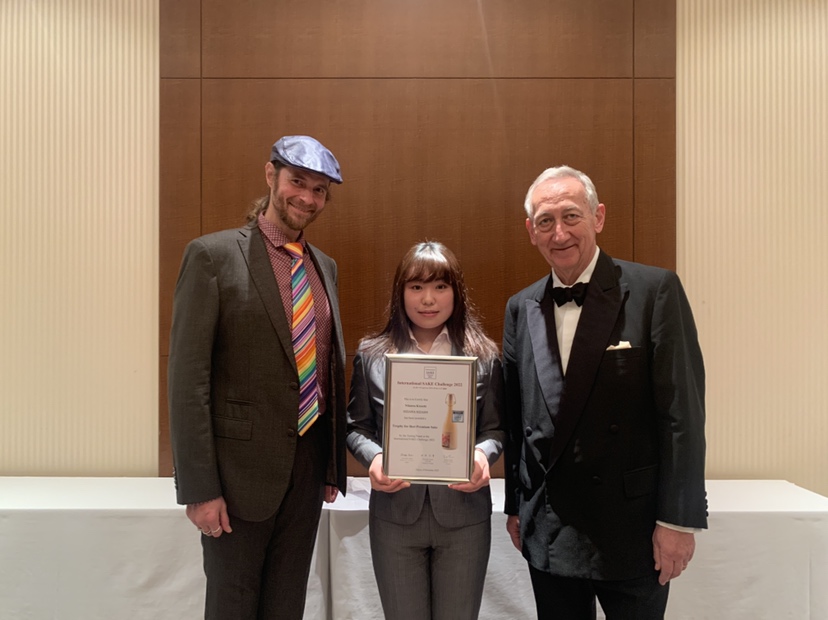 In December,2022, representatives of the Niizawa Sake Brewery attended the "2022 International Sake Challenge" awards ceremony. We were humbled to receive the following awards.
"Best Premium Sake"
NIIZAWA KIZASHI 2022 (Premium Sake Category)
Gold Medals
Zankyo 2021 (Premium Sake Category)
Hakurakusei Junmaiginjo (Junmaiginjo Sake Category)
Atagonomatsu Junmaiginjo sasara (Junmaiginjo Sake Category)
Hakurakusei Tokubetsujunmai (Junmai Sake Category)
We are grateful to have received this prestigious recognition and these honors.
This joy and gratitude inspires all of us at the brewery to continue honing our craft and creating even better sake.
About the International Sake Challenge
The International Sake Challenge is a sake competition developed to increase understanding, awareness, distribution, and sale of Japanese Sake around the world. This annual sake competition has been held 16 times since its inception.