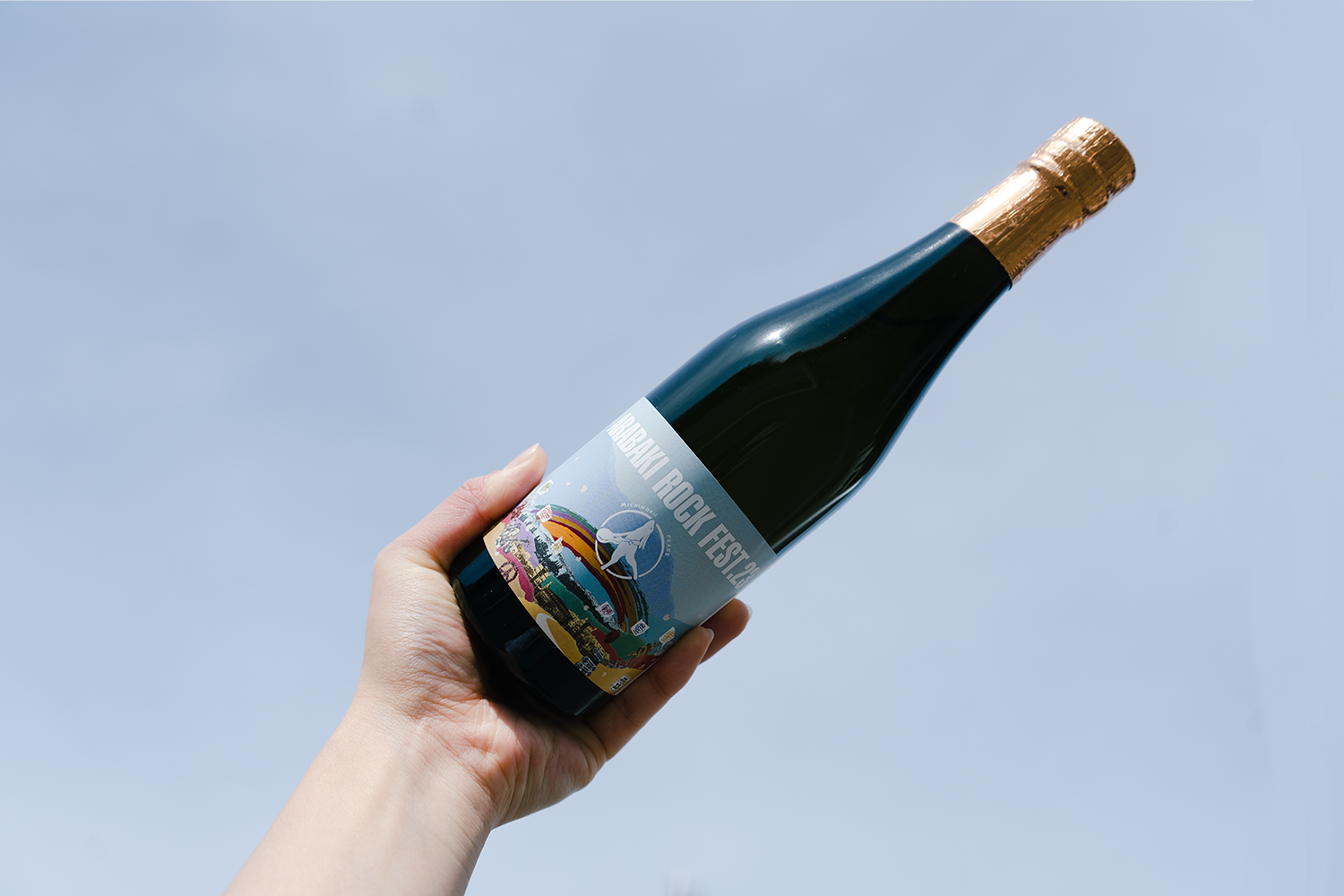 On March 15th, we released the 2023 [Arabaki Junmai Daiginjo].
We created this Junmai Daiginjo to support ARABAKI ROCK FEST .23, the local annual rock festival held in Kawasaki-machi.
This year it runs from April 29th to April 30th.
For more information on the please view the website below.
https://arabaki.com/
Please see the website below for purchasing and retail information.
https://arabaki.com/news/0315/
We would love for you to show your support for the rock festival with this sake.
Product Details
Rice Variety: Japanese Rice
Rice Polishing Ratio: 50%
Alcohol Content (ABV): 15%
Net Content: 500 mL
Tasting Notes:
The sake's welcoming aroma evokes the scent of a ripe honeydew melon, while the sake itself is fresh and features notes of white peach.
The notes of white peach are followed by a bit of acidity, which gives the sake clarity.
This memorable balance between the flavors truly makes it the "ultimate food sake".