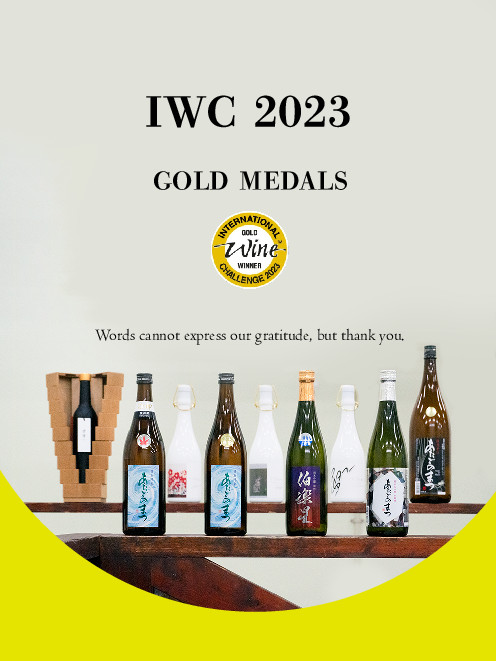 Once again, we would like to express our gratitude for your continued support and patronage.
We have recently received the results from the "International Wine Challenge 2023" which was held in London this spring. We are honored to share the results.
Established in 1984, the International Wine Challenge is one of the most prestigious blind-tasting competitions in the world and is the most influential sake competition held outside of Japan.
We know that your unwavering support is why we are able to participate and earn recognition at notable competitions. Words cannot fully articulate our gratitude. But, thank you.
2023 International Wine Challenge Results
Gold Medals
Junmai Category
Atagonomatsu Tokubetsu Junmai
Atagonomatsu Tokubetsu Junmai Hiyaoroshi
Junmai Ginjo Category
Hakurakusei Junmai Ginjo Omachi
Junmai Daiginjo Category
NIIZAWA KIZASHI 2020
NIIZAWA KIZASHI 2021
NIIZAWA KIZASHI 2022
Atagonomatsu Junmai Daiginjo Hakutsurunishiki
Honjozo Category
Atagonomatsu Senretsu Karakuchi
Aged Sake Category
Reikyo 2019 – absolute 0 –
For more information, please visit the International Wine Challenge Website.