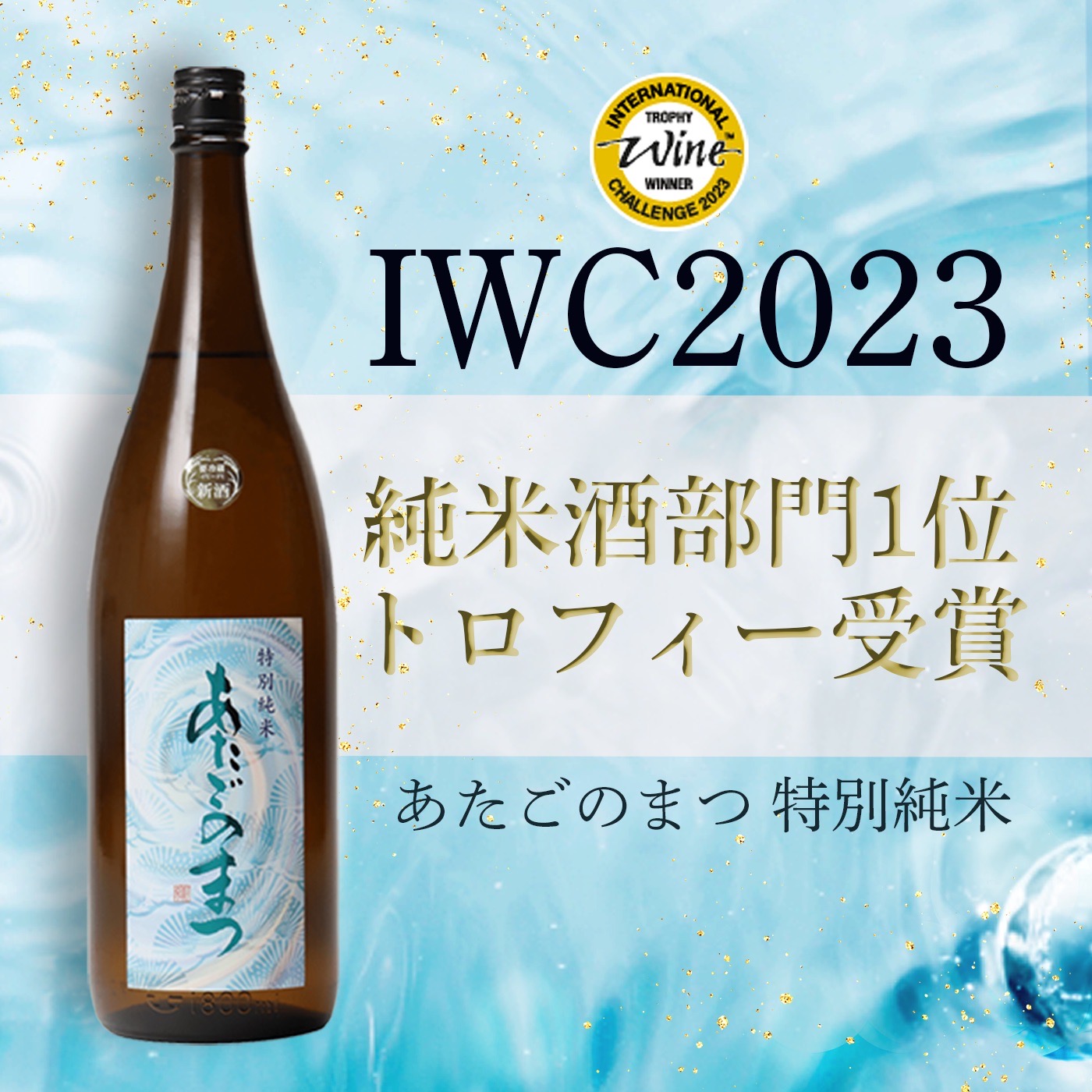 We recently announced the sake's that received gold medals at the "International Wine Challenge 2023".
Since then we have learned that 5 of our gold medal winners received further recognition as Trophy Winners.
We have worked hard to improve our brewing and correct errors in our processes. We are delighted that the judges recognized our hard work and improvement.
We understand that there is always room for improvement, so we will continue to innovate, correct, and challenge ourselves to make even better sake.
Thank you very much for your continued support.
Trophy Recognition
Junmai Category
👑Overall Junmai Trophy
Atagonomatsu Tokubetsu Junmai
👑Miyagi Prefecture Junmai Trophy
Atagonomatsu Tokubetsu Junmai Hiyaoroshi
Honjozo Category
👑Overall Honjozo Category
Atagonomatsu Senretsu Karakuchi
Junmai Daiginjo Category
👑Miyagi Prefecture Junmai Daiginjo Trophy
NIIZAWA KIZASHI 2020
Aged Sake Category
👑Miyagi Prefecture Aged Sake Trophy
Reikyo 2019 – Absolute 0 –