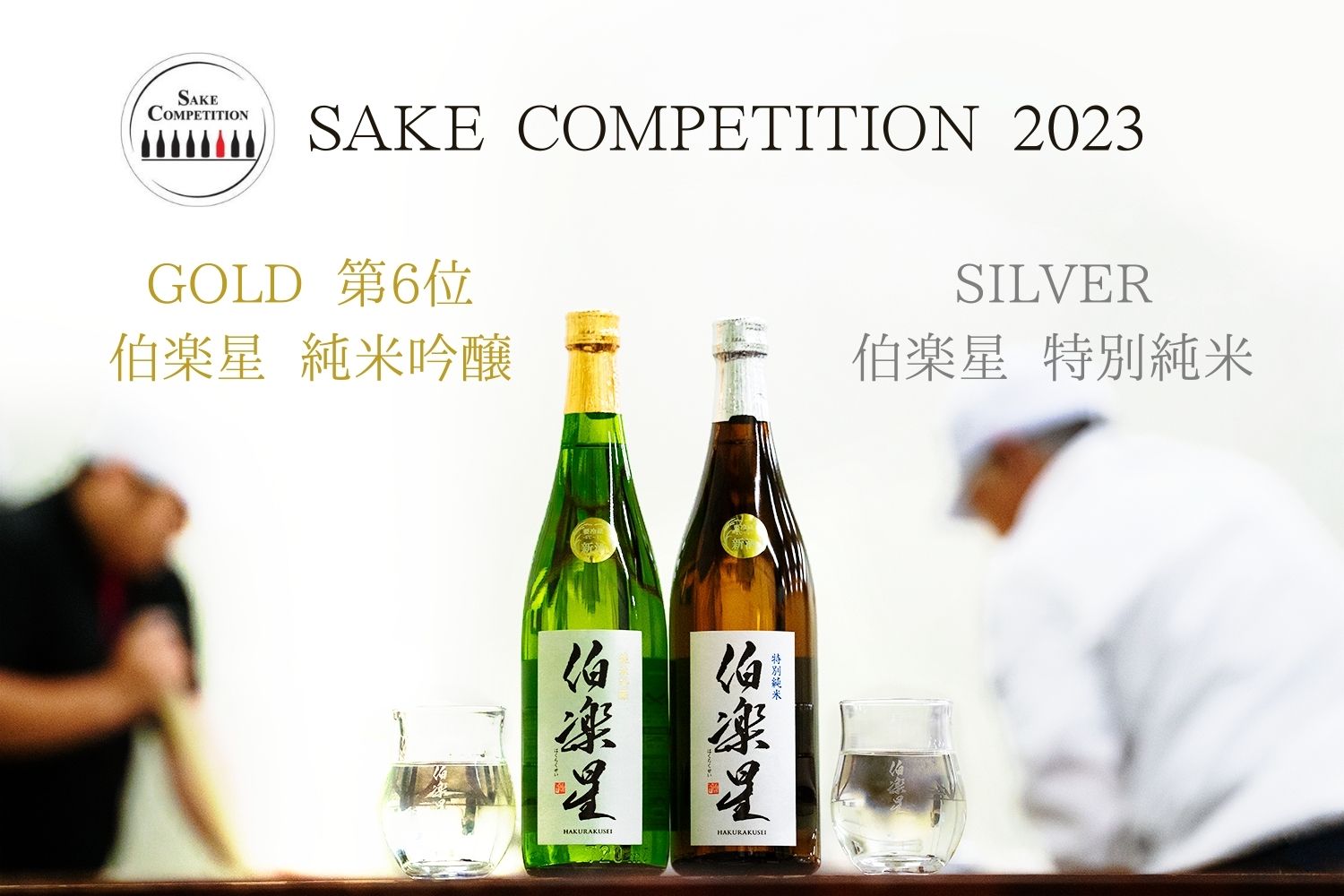 We thank you for your continued support.
On June 14th, 2023 the "Sake Competition 2023" and its awards ceremony was held at The Peninsula Tokyo. "Hakurakusei Junmai Ginjo" placed 6th overall in the Junmai Ginjo Category.
This year's competition is the first time the competition has been held since the onset of the Covid-19 pandemic. It has been 4 years since the last competition.
We are overwhelmed and overjoyed to place 6th in the world's penultimate sake competition. We do not take this recognition for granted and understand that your support is an essential aspect of our success. Thank you.
Award-winning Sake
◆GOLD 6th overall
"Hakurakusei Junmai Ginjo" (Junmai Ginjo Category)
◆SILVER
"Hakurakusei Tokubetsu Junmai" (Tokubetsu Junmai Category)
A complete list of awards:
https://sakecompetition.com/index.html