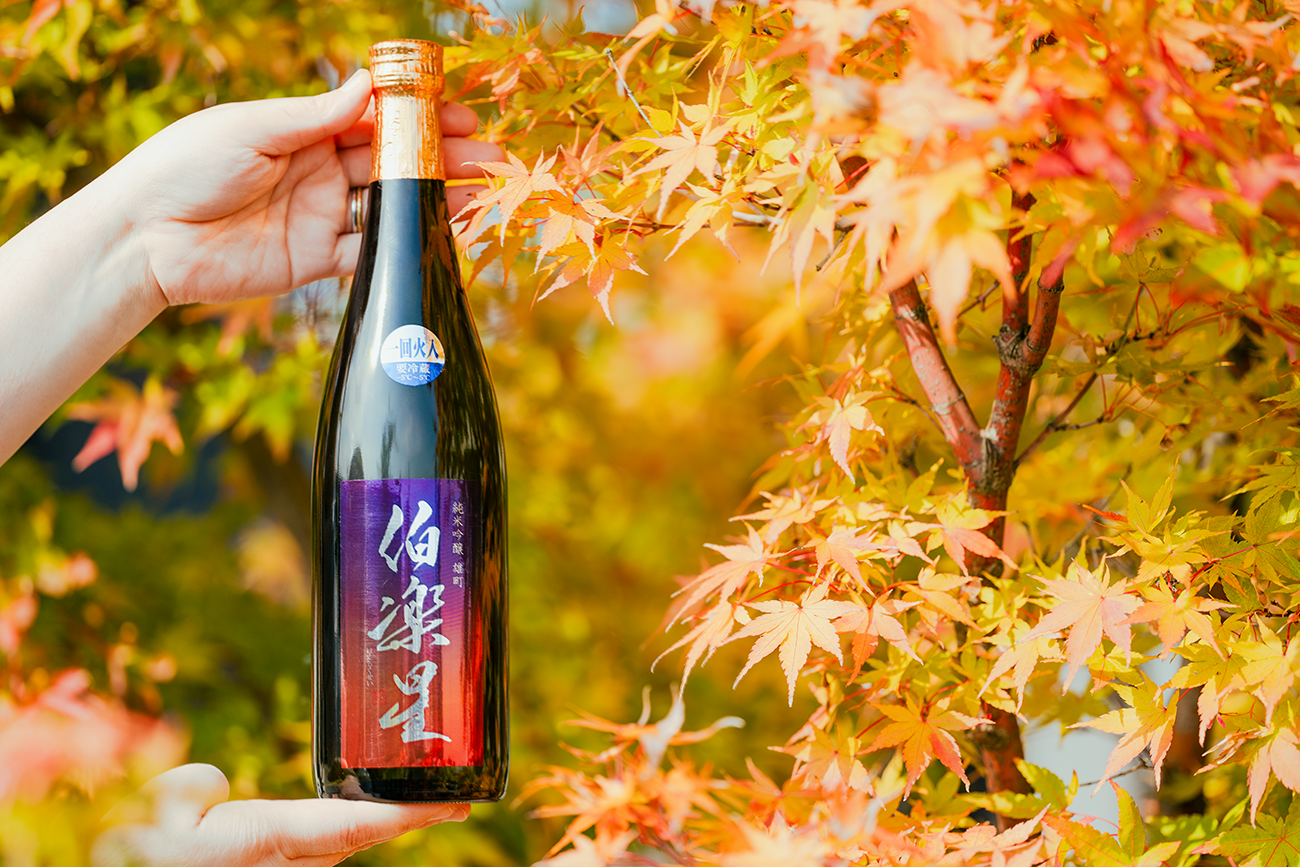 The sake rice used is 100% Bizen Omachi from Okayama Prefecture.
It is brewed in the same style as Hakurakusei, but the depth of flavor from the Omachi rice results in a clean yet delicate taste.
Immediately after opening the bottle, it has a refreshing aroma similar to a freshly picked green apple.
Upon tasting, you will be greeted with a high-quality flavor reminiscent of peaches and grapes.
The first sip is more full-bodied, the second sip is lighter, and the third sip is clear.
Please enjoy the way the body continues to develop and mature as you progress through the cups.
This is the only undiluted sake in the Hakurakusei series.
"Hakurakusei Junmai Ginjo Omachi", which has many hidden fans, will be shipped in a limited quantity only once a year.
November can get busy in preparation for the end of the year.
Please take a moment to relax and enjoy this sake.
Click here for the "Hakurakusei Junmai Ginjo Omachi" product page